The Answer Inc.
The Answer Inc. is a 501c3 N.F.P. organization that is dedicated to improving and enriching the quality of life of families impacted by Autism and/or other Developmental Disorders by providing support, resources, education, recreation and advocacy. Their goal is to de-stigmatize societies' opinion of people with Autism and Developmental Disorder and empower families.
---
[row] [column md="6″] My name Debra Vines, and I AM the mother of a son impacted by Autism – A champion for families living with Autism and Other Developmental Disorders – and The Executive Director of The Answer Inc.
Not too long ago, my family and I – as well as a few members of my extended family at The Answer Inc. – were featured on PBS News Hour – in a RACE MATTERS segment aimed at showing how; Children of color with Autism face disparities of care and isolation.
I sincerely hope that you enjoyed that story, and as part of our commitment to making sure you know; who we are, what we do, and how you can help… we invite you to stay tuned-in to our newsletter – where you can get to know thoughtful, committed citizens like myself as well as some of our other Board Members, Families, and Community Building Partners who have made a commitment to "Being A Part of The Answer" – just as you have.
[/column] [column md="6″]
[/column] [/row]
---
It is commonly believed that if you are not a part of the solution, then you are a part of the problem – or as we like to put it – if you are not being a part of the answer then you are likely to become a part of the problem. My hope is that you will continue "Being A Part Of The Answer" by Opening Your Heart To Autism Today, and supporting THIS YEAR'S WALKATHON.
[row] [column md="6″]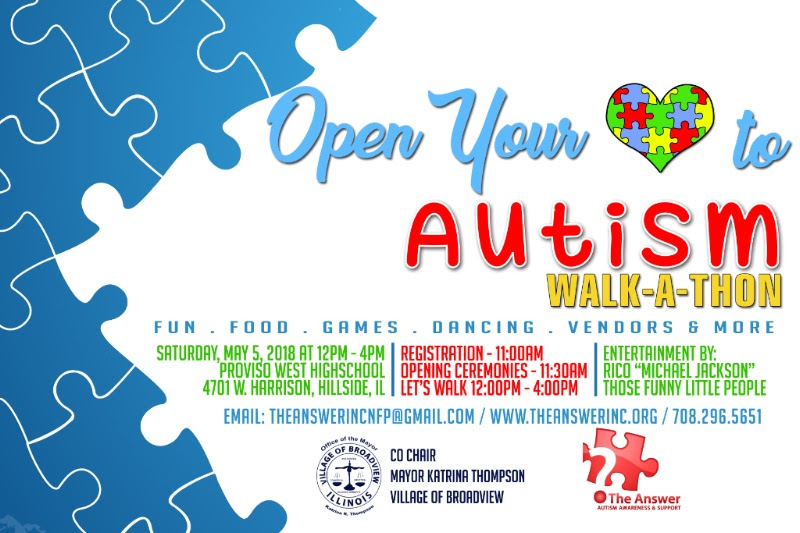 [/column] [column md="6″] https://specialcamps.org/event/open-your-heart-to-autism-walkathon/
[/column] [/row]